MUSEUM & EXHIBTIONS
BEAUTY HISTORY MAGIC ADVENTURE
Kelburn Museum
The museum building was erected in 1898 to house a collection of New Zealand artefacts, brought back to Kelburn by the 7th Earl of Glasgow – David Boyle. In 1892, after a naval career, he became Governor of New Zealand. Among the interesting objects he brought back are Māori spears, Kauri gum, and some wild birds, including albatross and penguins.
Alongside the New Zealand collection, you will find examples of some common domestic and agricultural implements used in Ayrshire at the turn of the century, and a small Natural History of Kelburn display with skulls, bones and other specimens.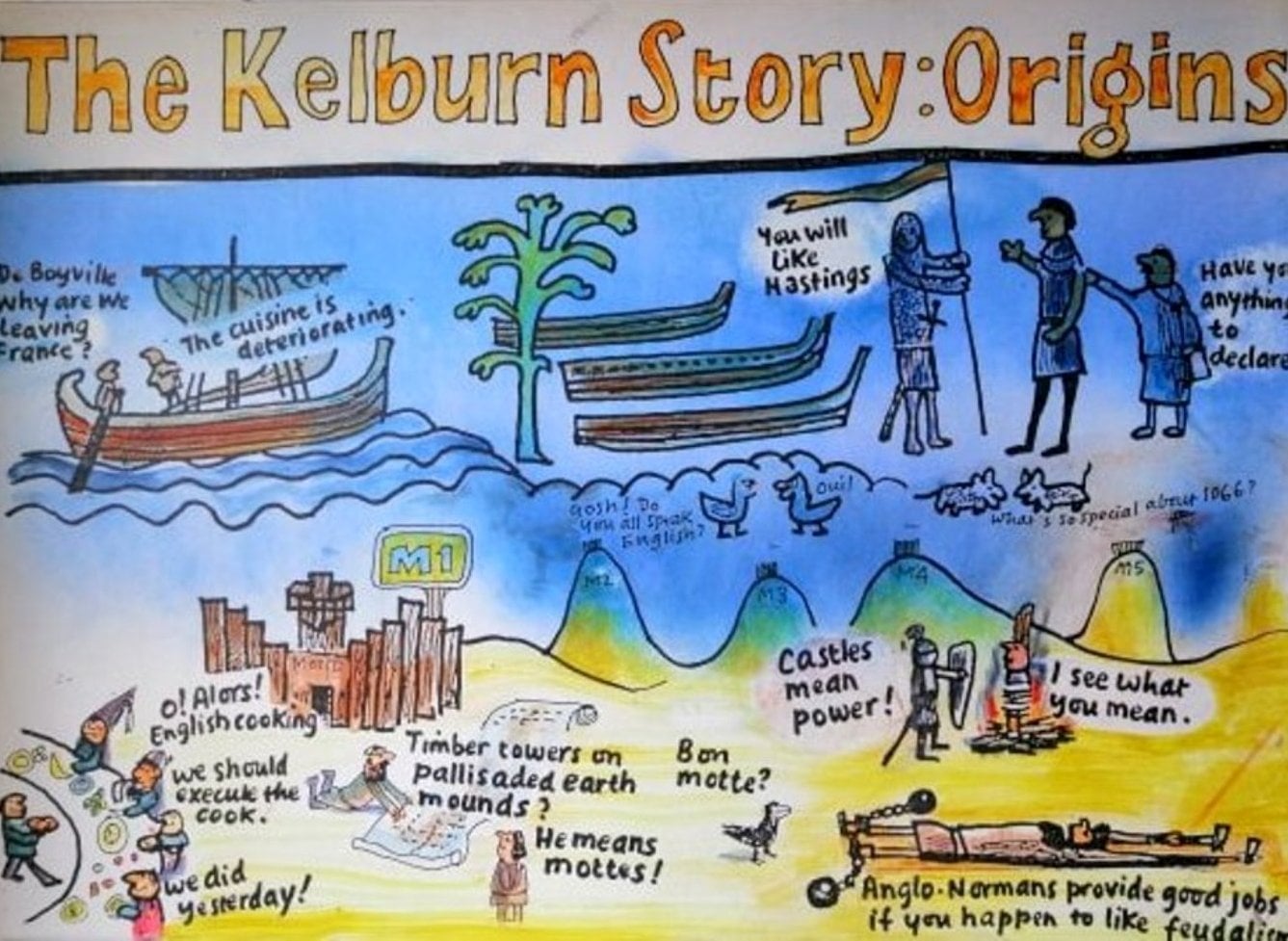 Cartoon Exhibition
An exhibition of idiosyncratic cartoons is displayed in the Old Byre, located in the Courtyard.
The colourful and satirical cartoons were drawn by British artist Don Aldridge. The comic gallery shows the story of the Boyle family, who have owned the Kelburn lands since the 12th century.
Follow the story of the family, from their arrival in Britain, to (almost) modern day when the 10th Earl of Glasgow persuades his father to open the grounds to the public.
The Cartoon Exhibit also has a small section of tables and chairs for indoor picnics, plus seasonal colouring-in sheets, pencils and crayons.
The Witch's Cottage
One day the Witch was throwing a party.
She wanted to show off for her Goblin guests and tried a new spell.
It went wrong!
Blew up her house and turned the Goblins into garden birds!
Visit the Witch's ruined house and see if you can spot any garden birds on the feeders such as Goldfinch, Jackdaw, Long-tailed Tit or Nuthatch, sit and relax on the bench, or play in the Mud Kitchen!
The Ranger Centre
Unfortunatley the Ranger Centre is curerntly closed for renovation.
The undercover Pram Park at the back is still accessible.